Wide Range of Screen Printing Products from AM.CO.ZA
Screen printing is one of the most economical way of producing large sums and all sorts and types of print media such as T-Shirt Screen Printing to hard surface like bottles, you name it. We (AM.CO.ZA) supply a variety of machines for the signage industry. Now we have a full range of Screen Printers in stock as well as accessories, consumables and inks. The Screen printing department is a must have for your business in order for you to produce very affordable and high quality printing products in a fast turnaround time.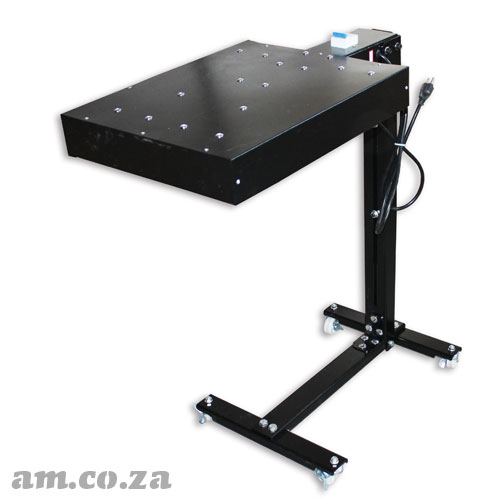 SKU: SP-DRY
Flush Dryer
R4,399
SKU: SP-EXPOSURE/2
UV Exposure Unit
R2,299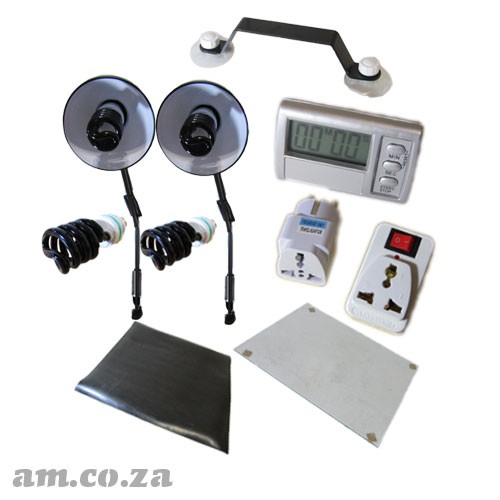 SKU: SP-STRETCHER/60
Fast Clip Stretcher
R4,099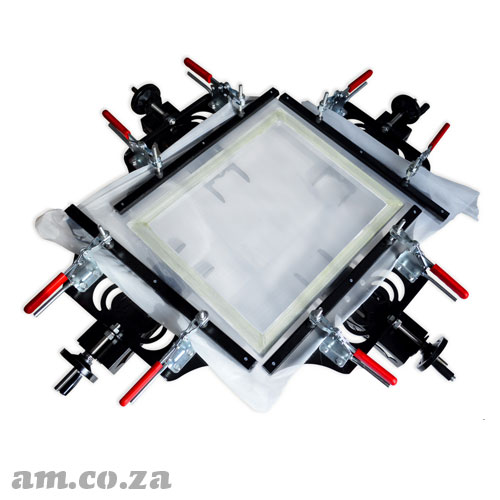 SKU: SP-MESH/120/40
120 Count White Nylon Mesh
127cm Wide, 40 Meters Roll
for Water-Based Ink Paste
R1,199

SKU: SP-MESH/250/40
250 Count White Nylon Mesh
127cm Wide, 40 Meters Roll
for Plastisol Ink Paste
R2,799

Water-Based ink is mainly used for printing on fabric with:
-Fluffy surface (e.g. a blanket), only water-based ink can go inside, plastisol (solvent/oil based) ink will stick on surface only.

-Doesn't have to be felt. Water-based ink will only leave colour dye. You can feel by hand that the texture becomes harder if printed with plastisol ink.

For everything else, use Plastisol ink as it gives better printing quality.
SKU: SP-EMULSION/WATER
950g Bottle Water-Based Emulsion
R249
SKU: SP-EMULSION/SOLVENT
900g Bottle Solvent Emulsion (for Plastisol)
R299
Use Coater, put Emulsion on Mesh, print your design on Transparent Paper and expose by UV Exposure Unit (above) then use Blockout Tape cover rest placed.
SKU: SP-COAT/350
V-Shape Scoop Coater
R189
SKU: SP-FILM/A4
Transparent Paper 100s
R389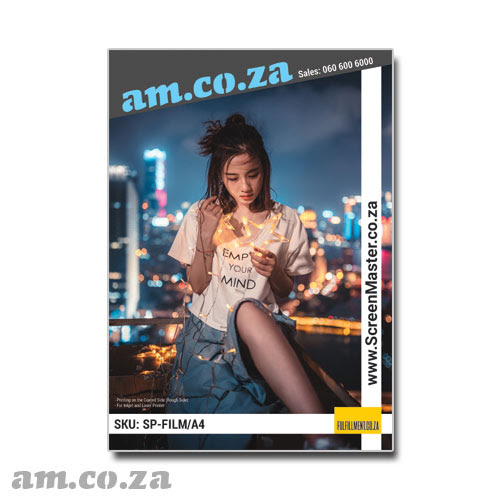 SKU: SP-TAPE/45/60
Screen Blockout Tape
R119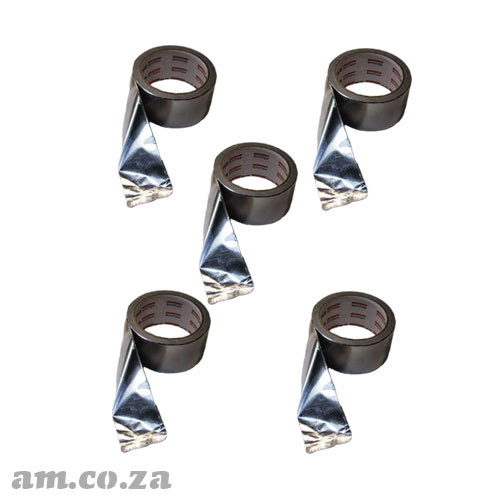 1kg Bottle Creamy Water-Based Ink Paste
SP-INK/BLACK: R149
SP-INK/BLUE: R239
SP-INK/CLEAR: R199
SP-INK/GREEN: R289
SP-INK/RED: R239
SP-INK/WHITE: R199
SP-INK/YELLOW: R239

5kg Bucket Creamy Plastisol Ink
SP-PLASTISOL/K: R979
SP-PLASTISOL/B: R1,199
SP-PLASTISOL/G: R1,199
SP-PLASTISOL/R: R1,199
SP-PLASTISOL/W: R979
SP-PLASTISOL/Y: R1,199

500g Bottle Creamy Plastisol Ink
SP-PLASTISOL/BLACK: R98
SP-PLASTISOL/BLUE: R119
SP-PLASTISOL/GREEN: R119
SP-PLASTISOL/RED: R119
SP-PLASTISOL/WHITE: R98
SP-PLASTISOL/YELLOW: R119